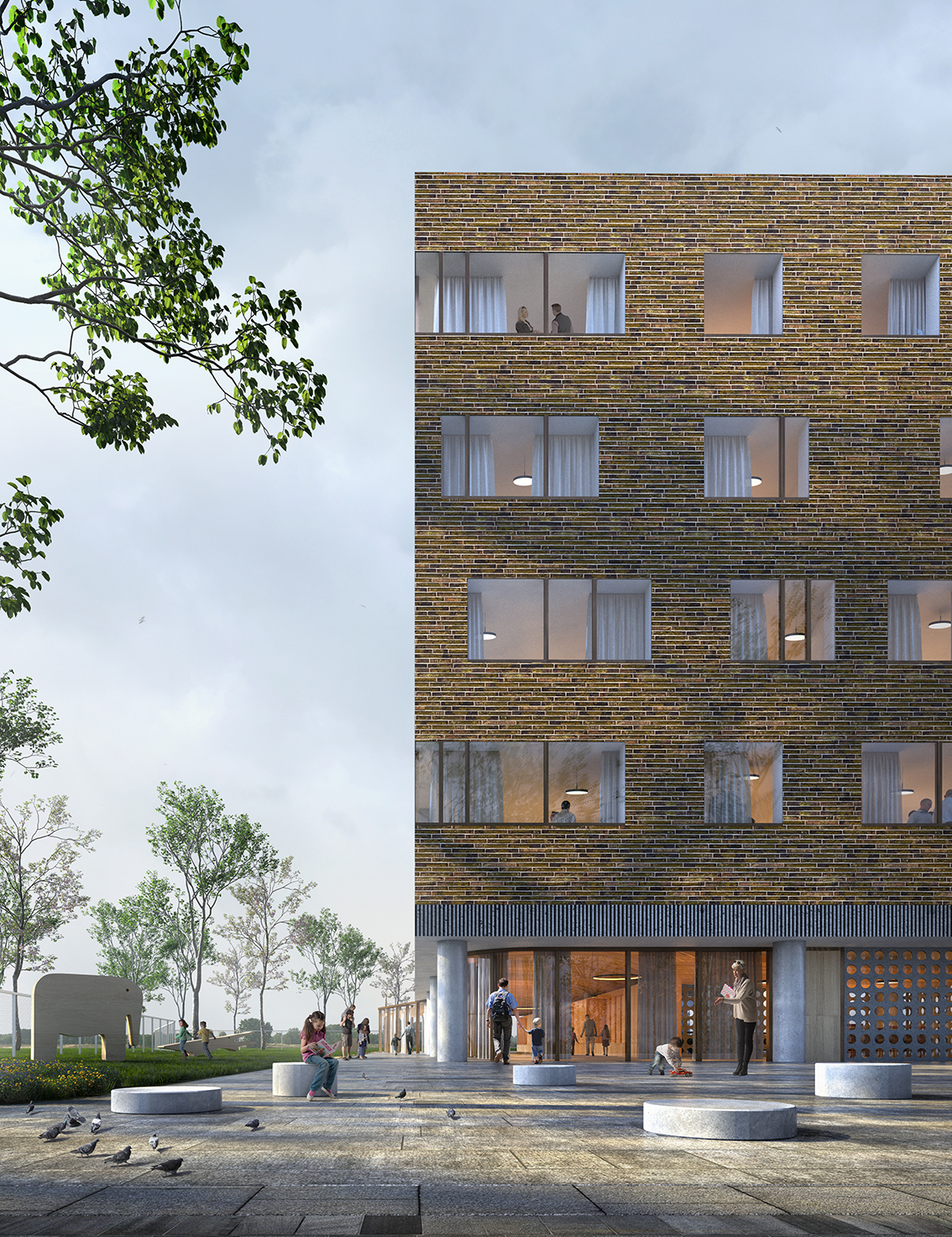 LOTTO 6_RESIDENZE COMUNALI,
Segrate, Milan
RESIDENTIAL, URBAN
YEAR      

2019
CLIENT    
EUROPA RISORSE
TEAM      
FF + AM + EF
COLLABORATORS      
onirism
EN
In the project for Residenze Comunali of Lotto 6 you can find some of those founding elements of the public city, already present in the entire project of the P.I.I "Quartiere Stazione", like the colonnade typical of the ancient Greek cities, which highlights and emphasizes the public function of the ground floor.
The ground floor hosts, in fact, a public kindergarten and the entrance to the residences.
The organic and fluid form of the kindergarten expands towards the garden.
The floor plan is characterized by a long promenade, that is included on one side by a circular glass wall and on the other by a transversal system of wavy wooden beams that give the interior an intimate and serene look.
The Residenze Comunali, which are spread over 4 floors above the kindergarten, host 24 units, divided into 20 two-room and 4 three-room apartments.
The circulation is developed through a large "cold" common balcony to which the vertical connection system is attached externally. The balcony, the stairs and the elevator are disguised by a wire mesh that allows the passage of air and light but allows the necessary privacy for the entrances to the houses and to hide the plants on the roof.
The facade cladding includes an innovative system that combines the insulation material with facing bricks.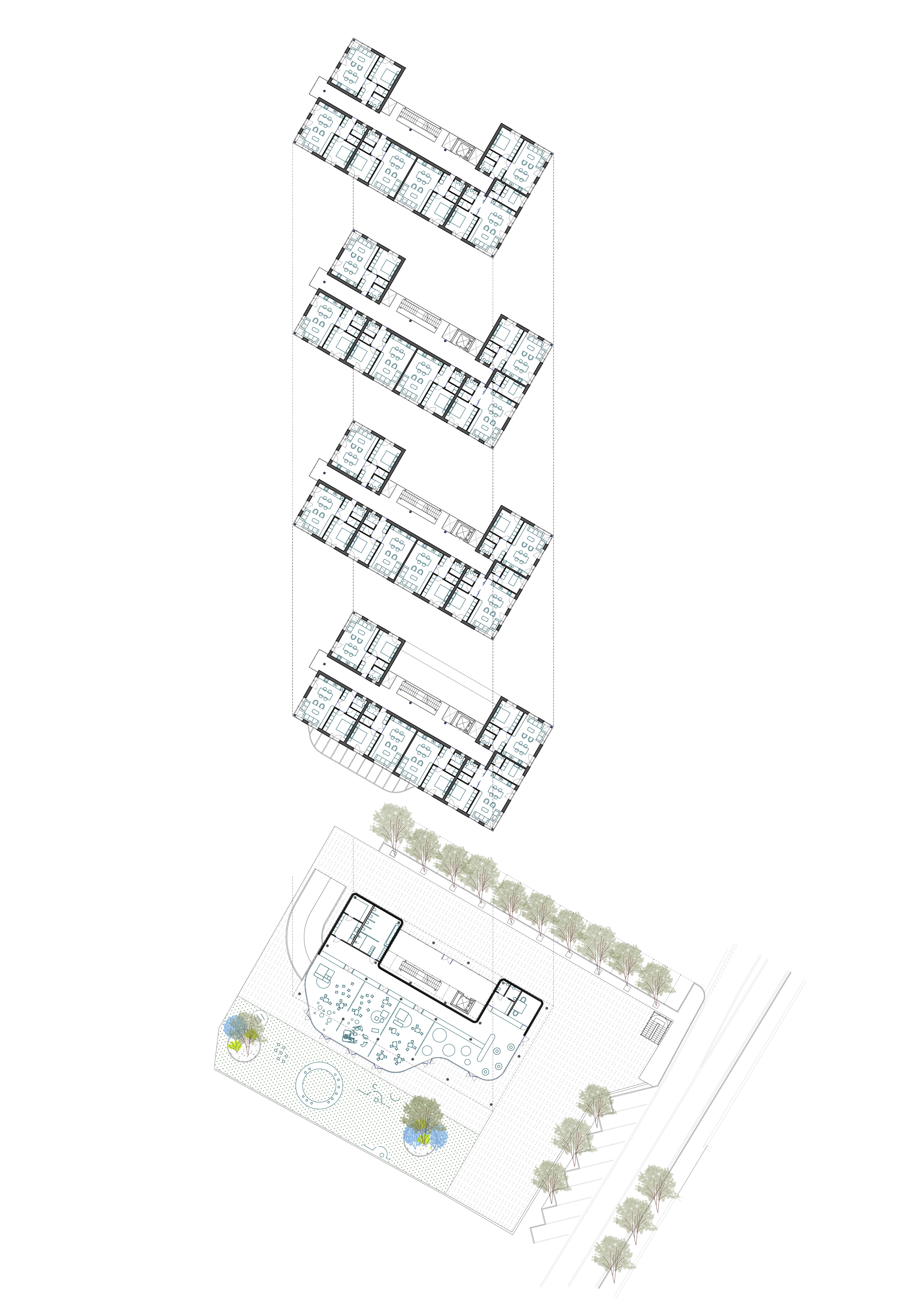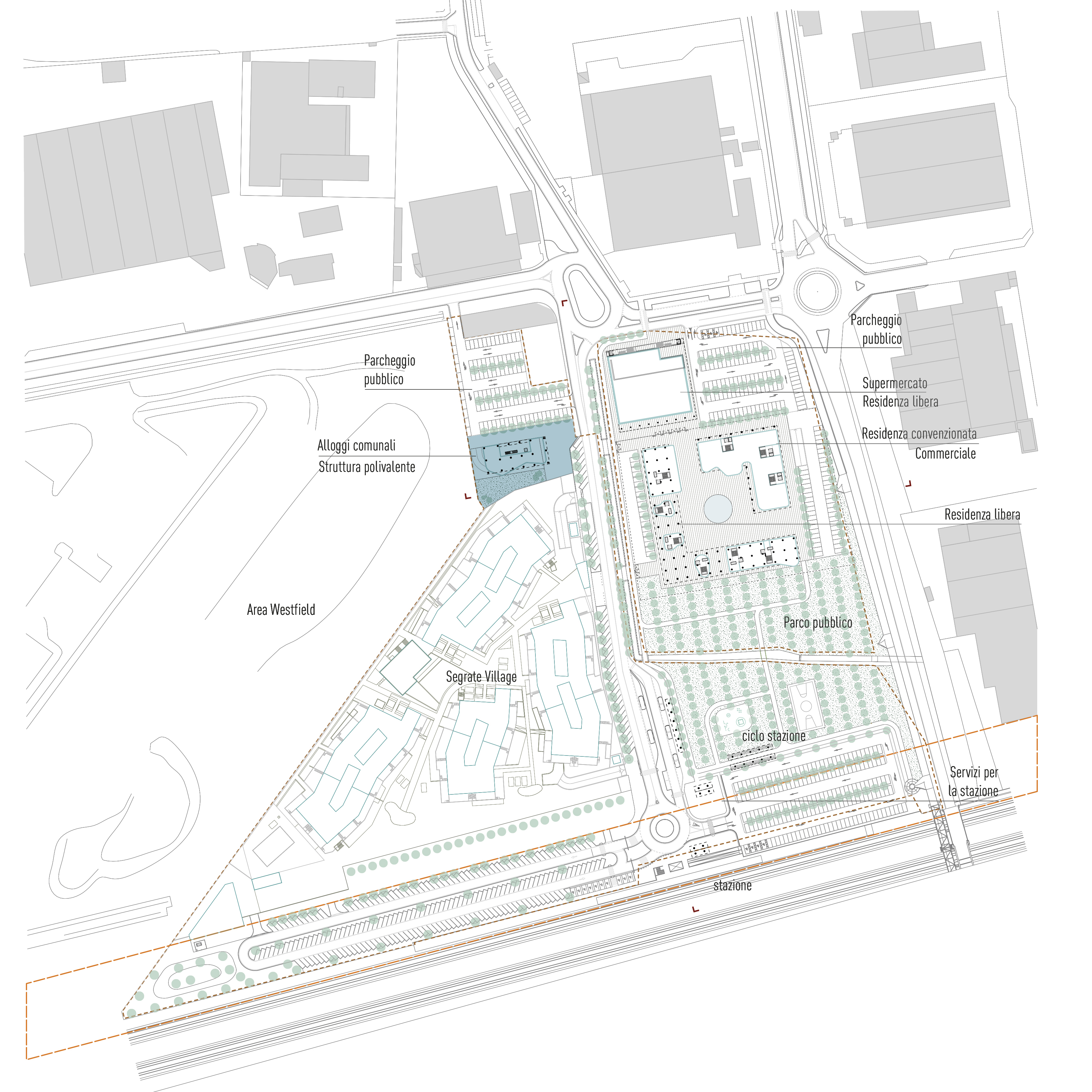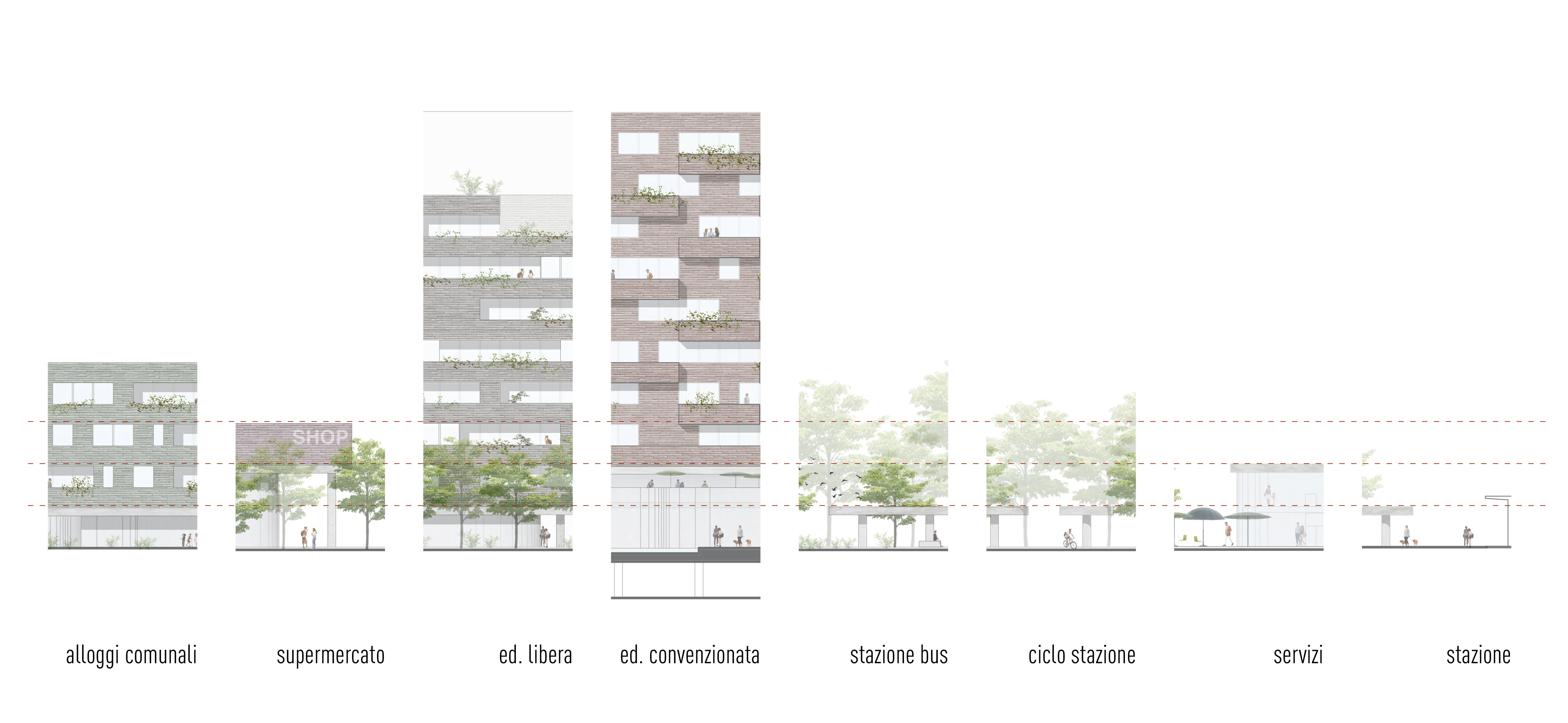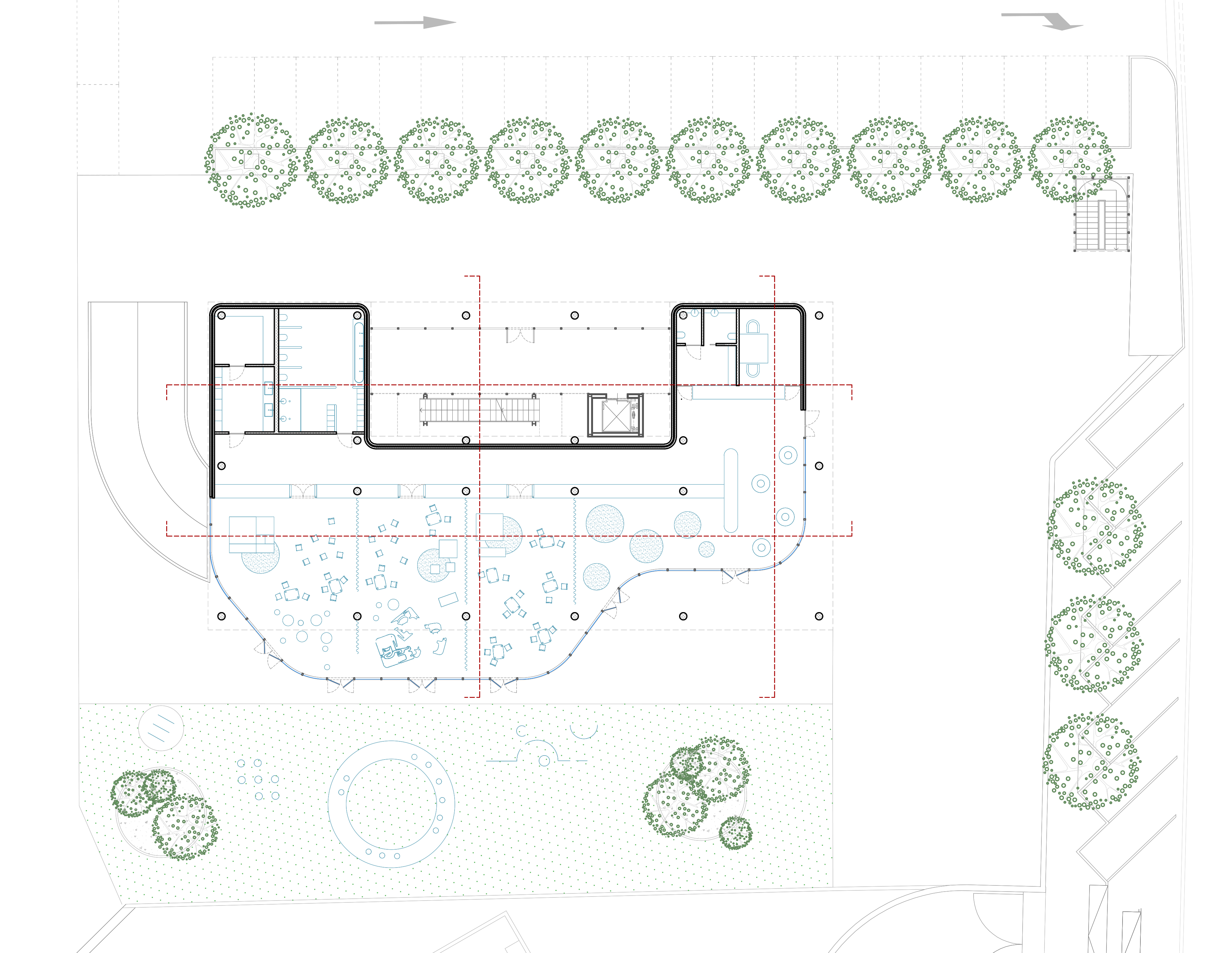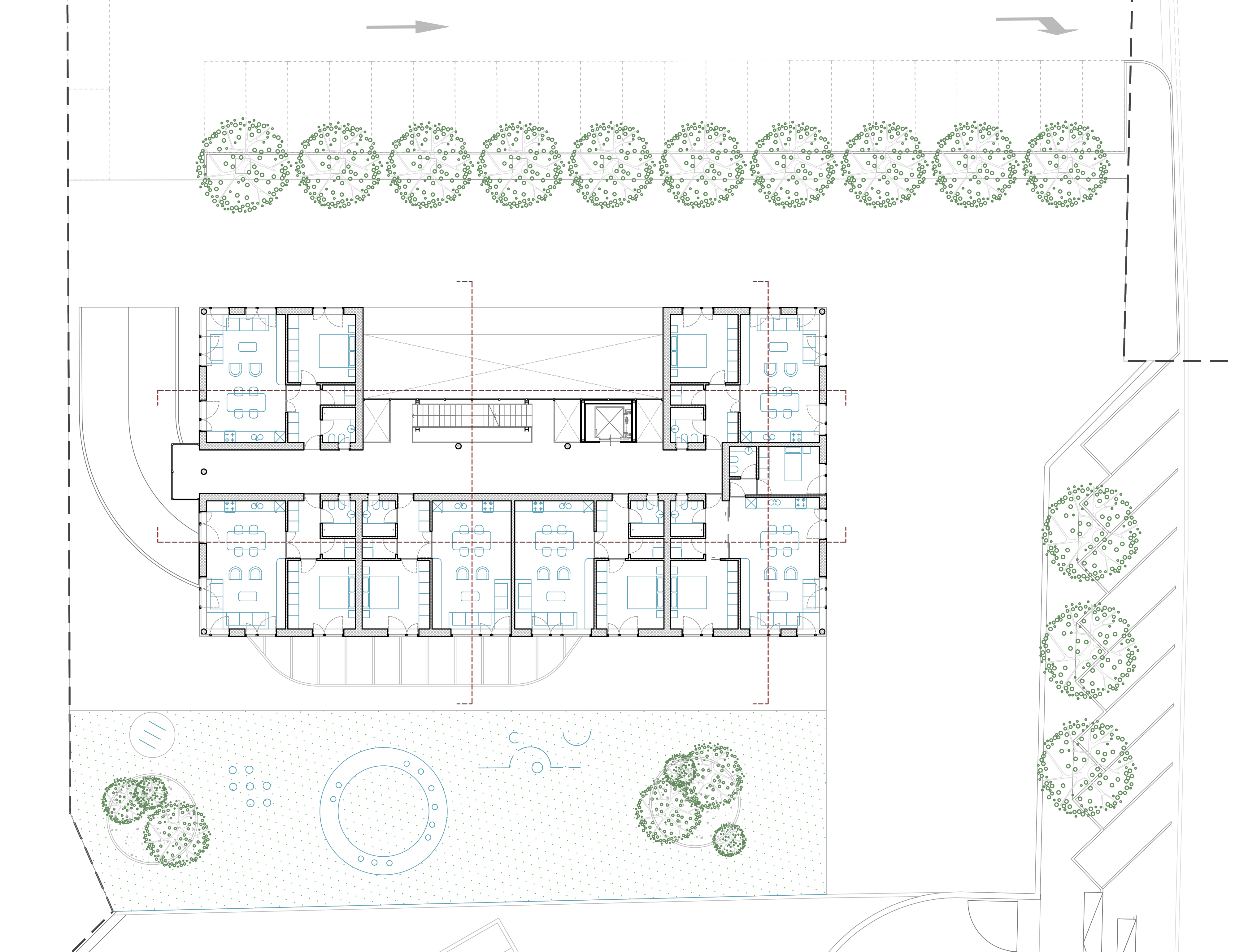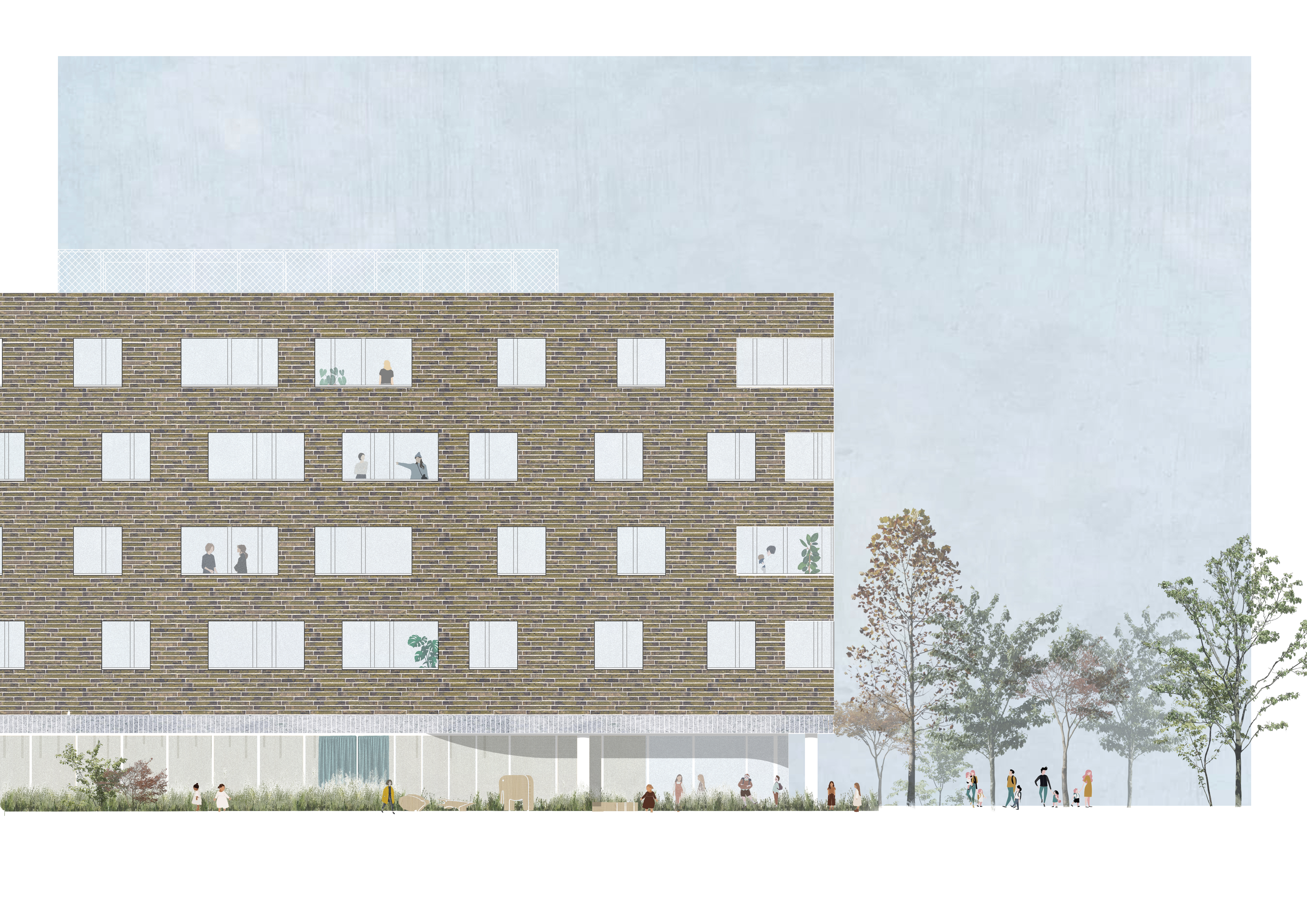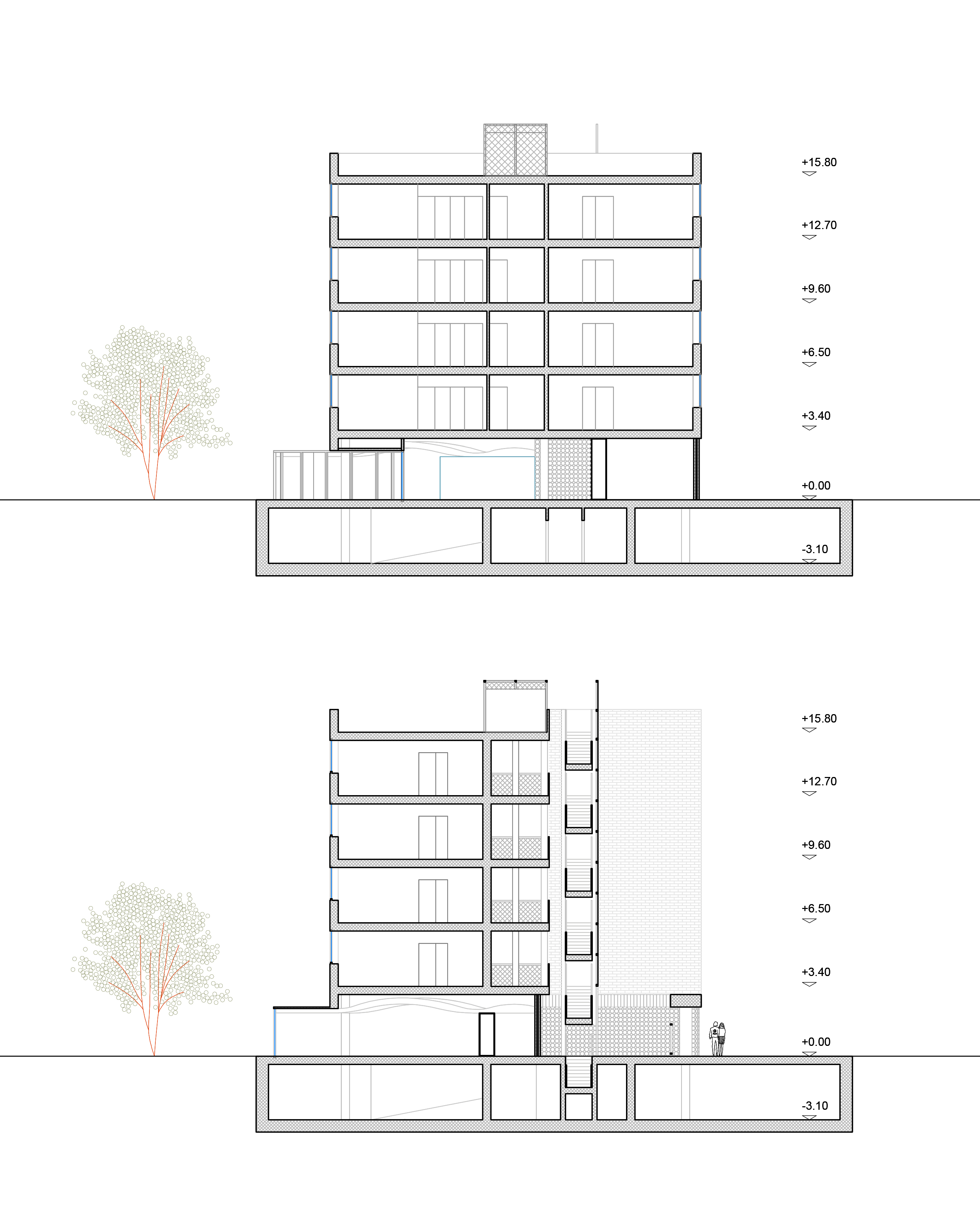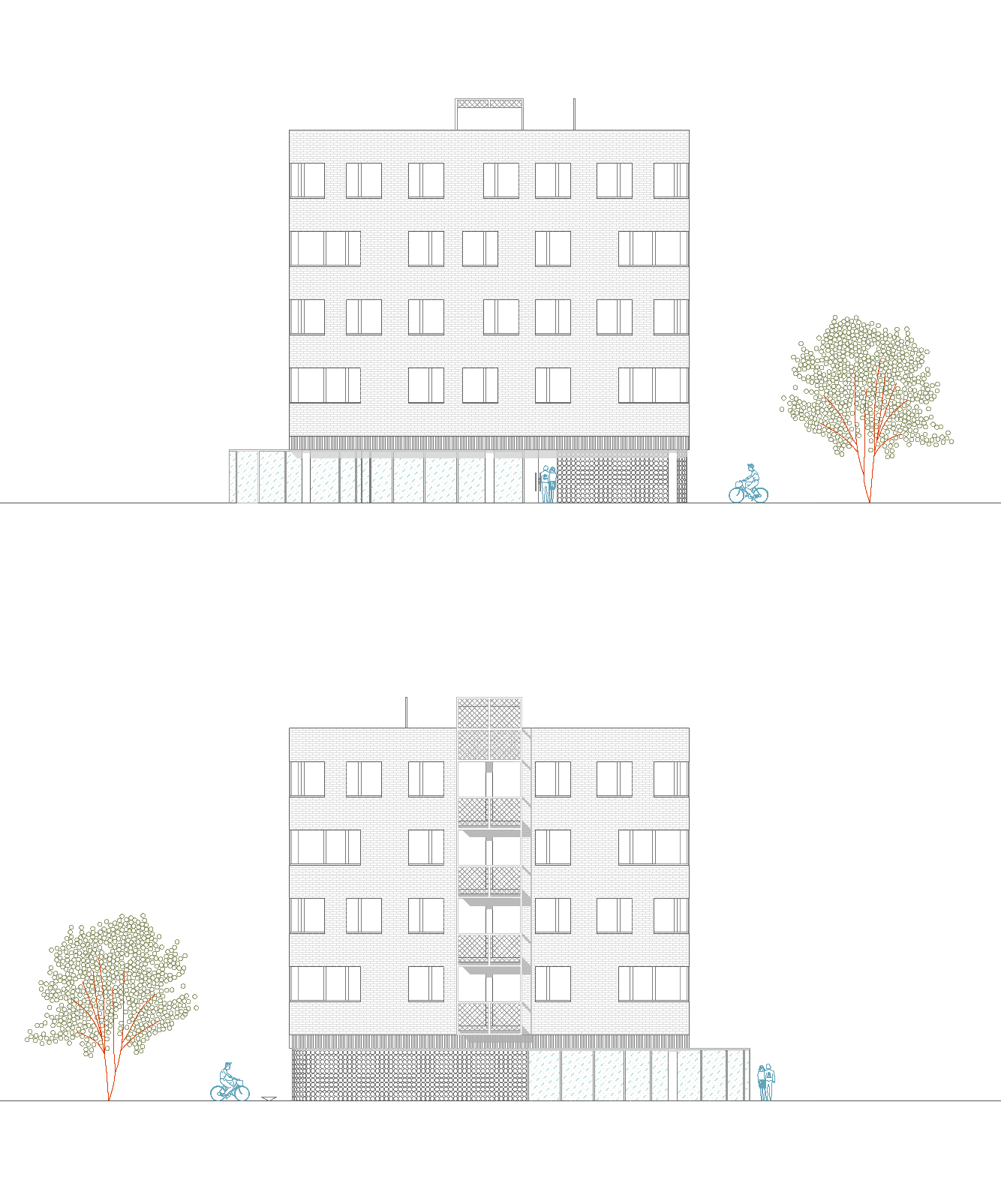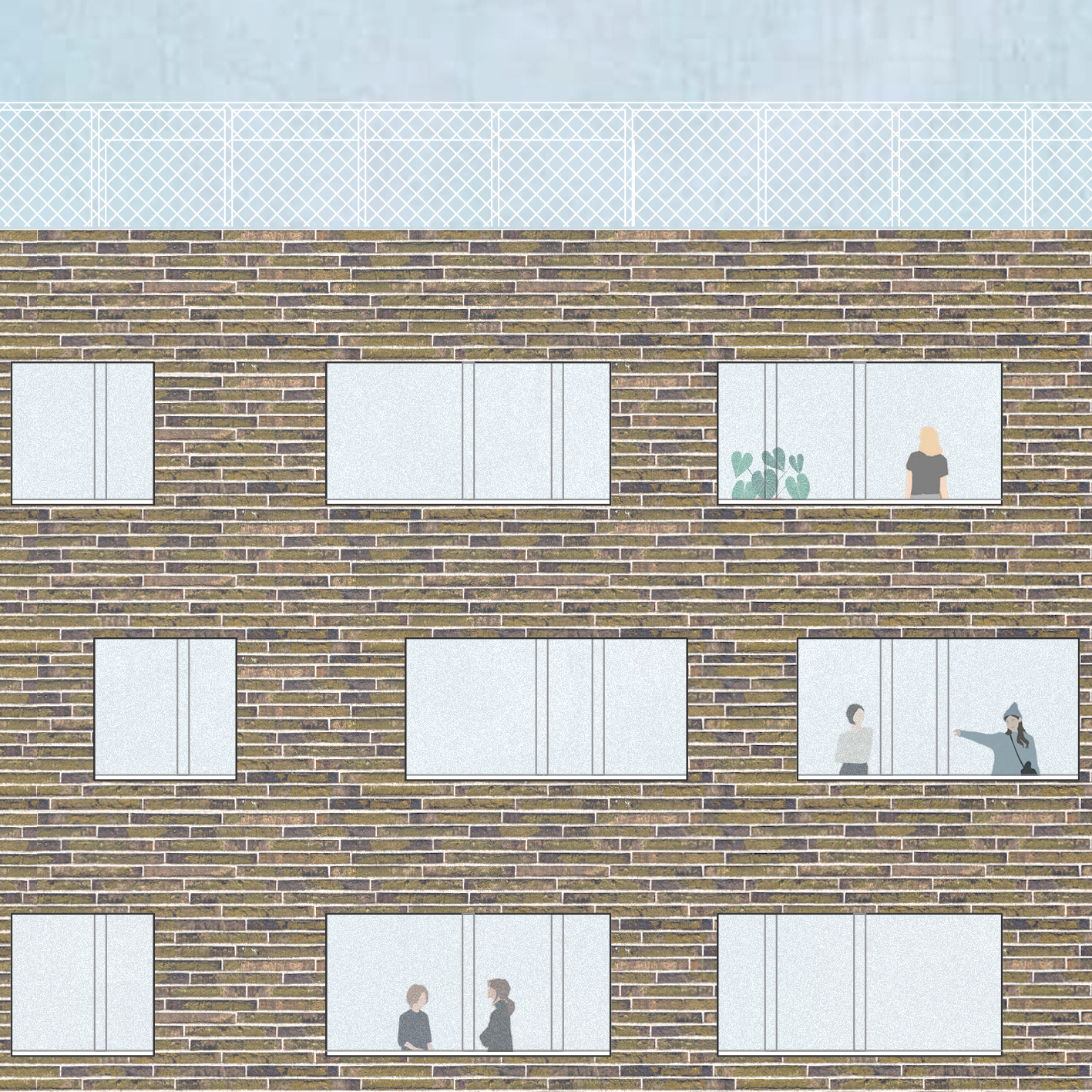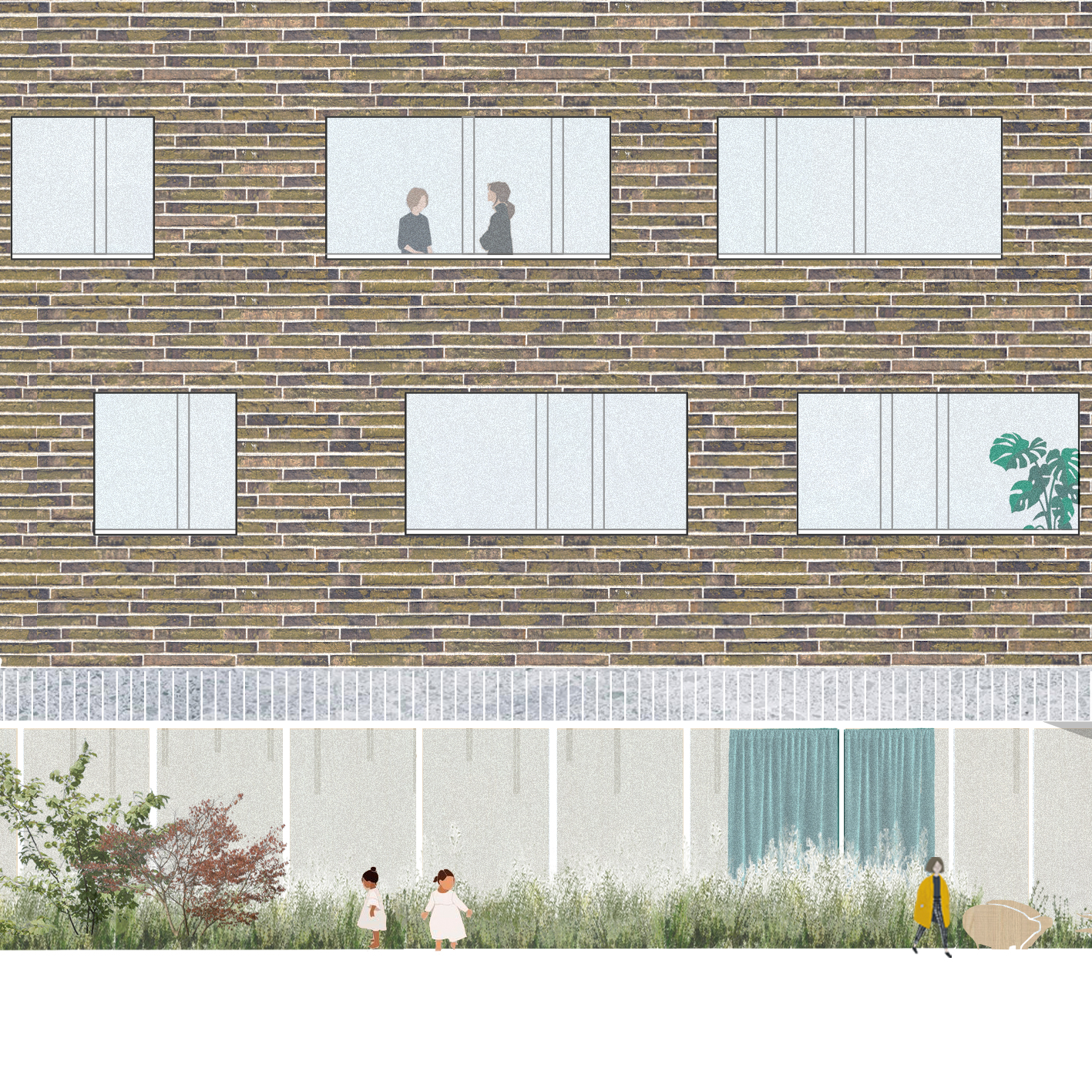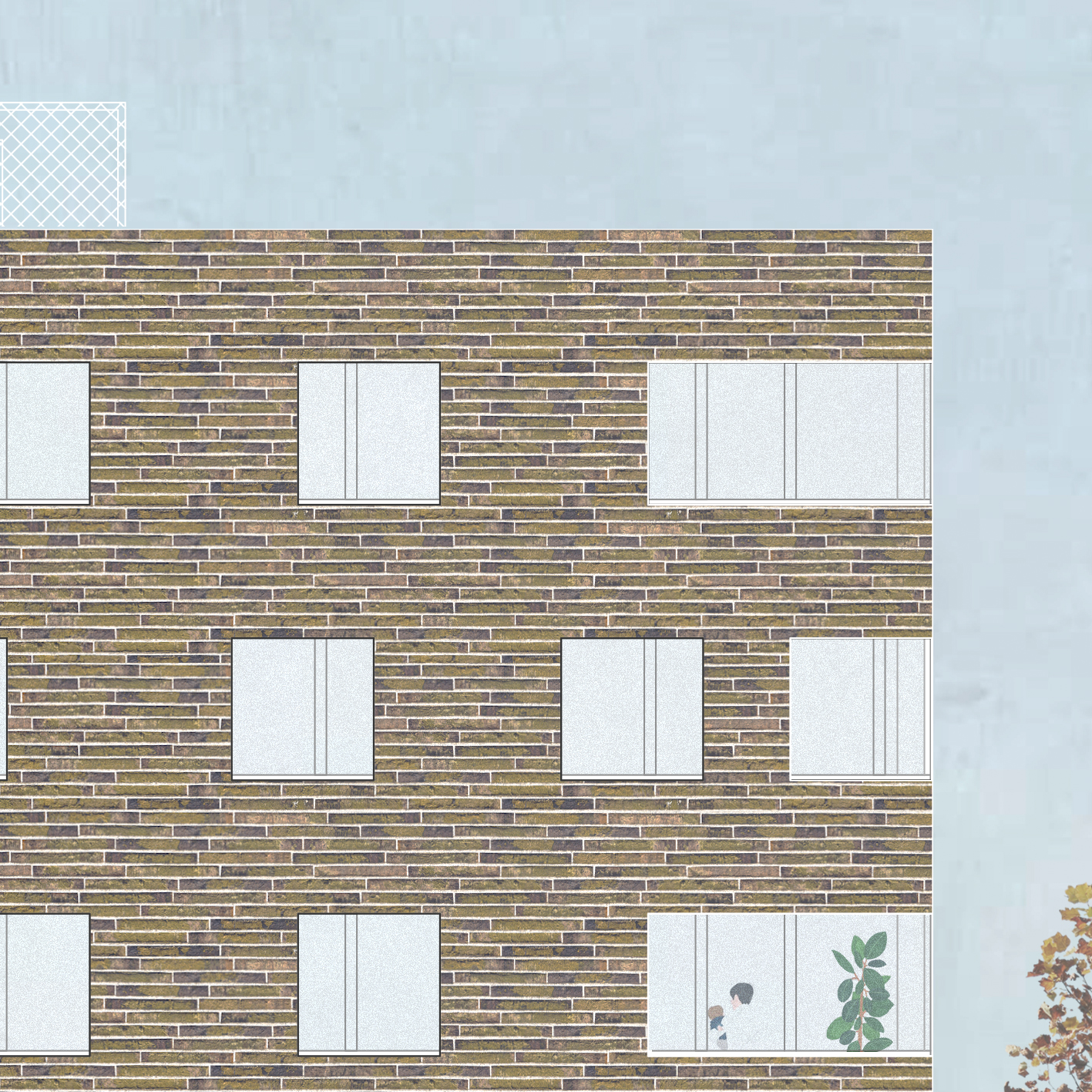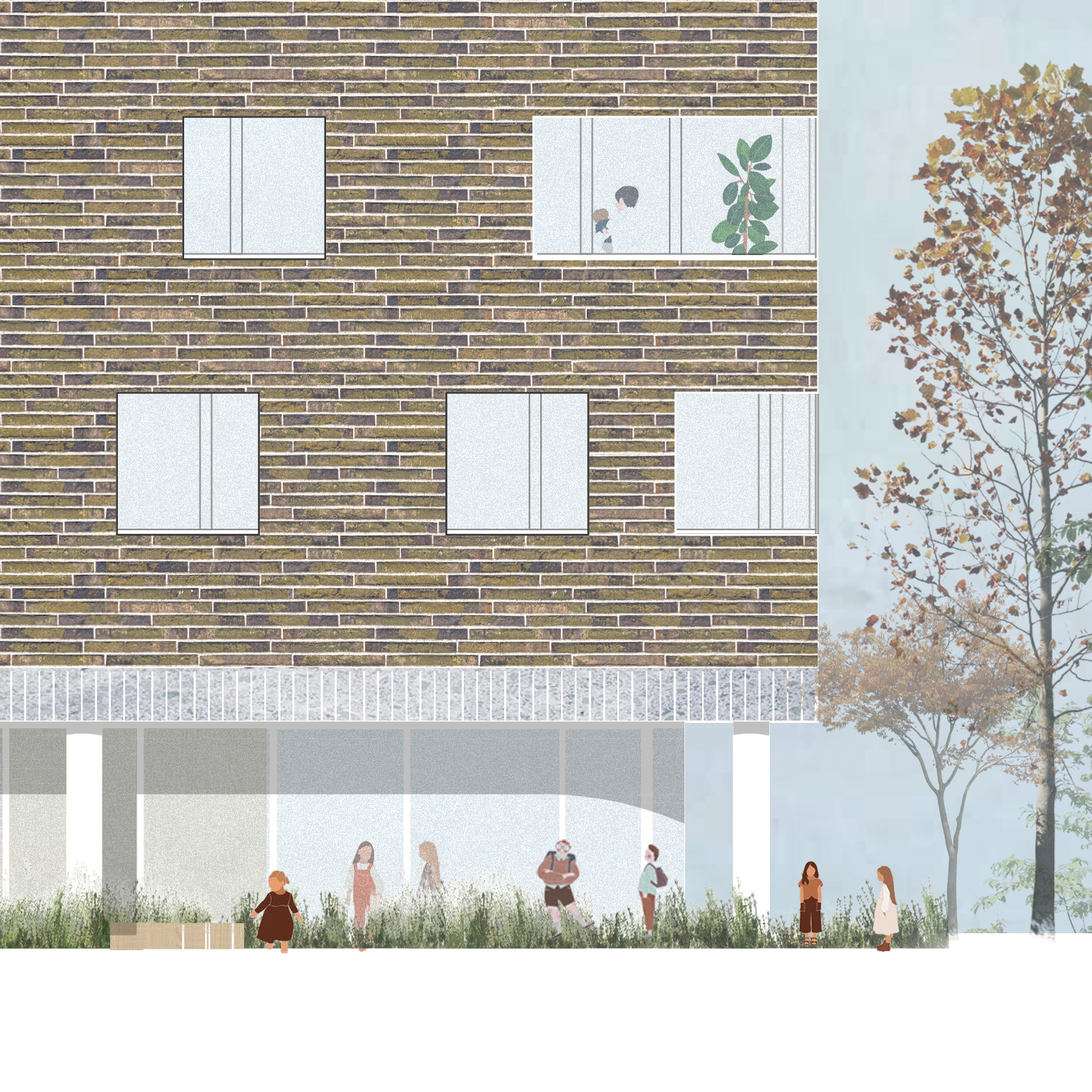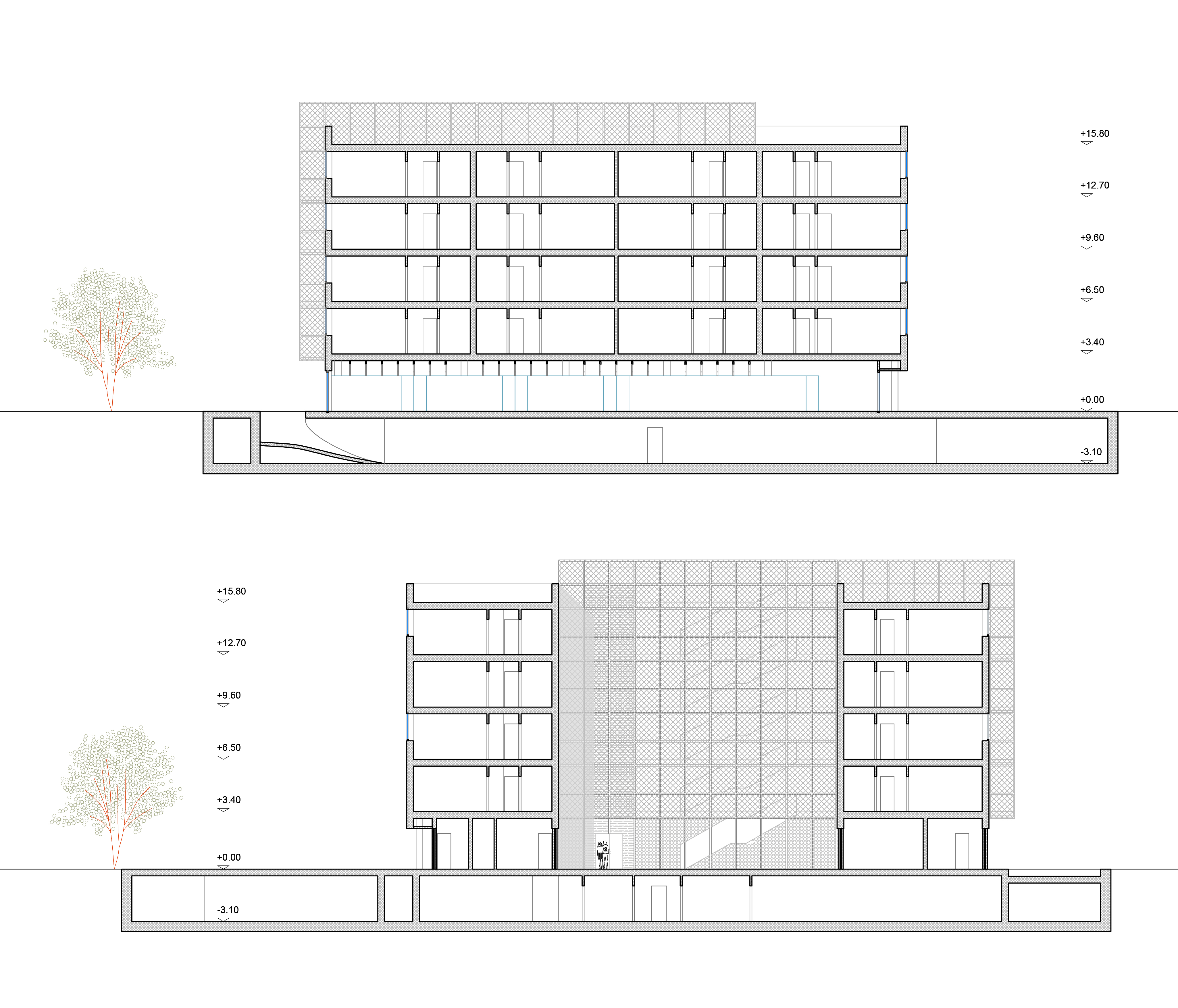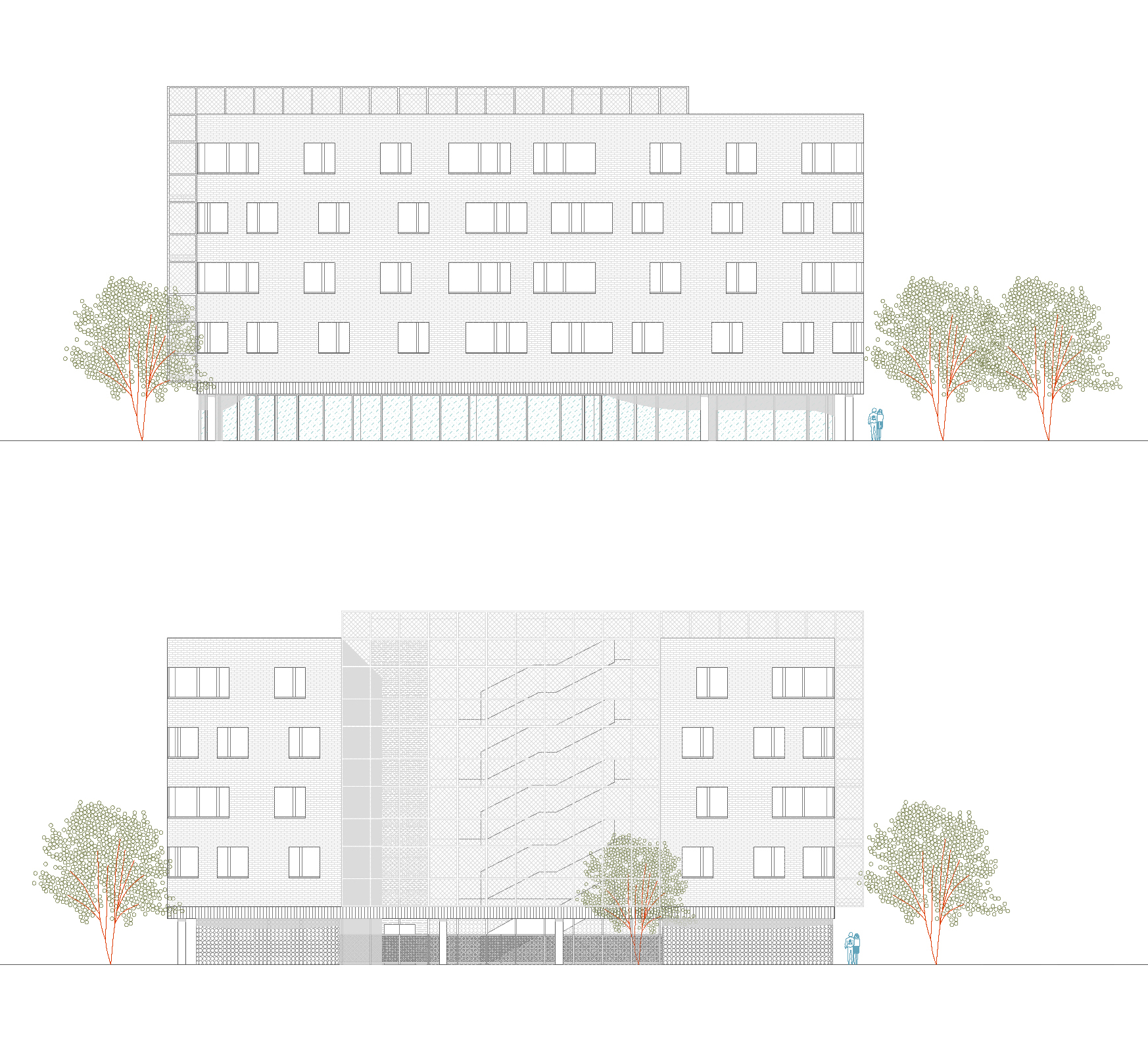 IT
Nel progetto per il Lotto 6 si possono ritrovare alcuni di quegli elementi fondativi della città pubblica, già presenti nell'intero progetto del P.I.I "Quartiere Stazione", come il colonnato tipico delle antiche città greche, che evidenzia e rimarca la funzione pubblica del piano terra.
Il piano terra ospita, infatti, un asilo pubblico con giardino e l'ingresso agli alloggi.
La forma organica e fluida dell'asilo si espande verso il giardino di pertinenza.
La pianta è caratterizzata da una lunga promenade compresa su un lato da una parete in vetromattone circolare e dall'altro da un sistema trasversale di travi in legno ondulate che restituiscono all'ambiente interno un aspetto intimo e sereno.
Gli alloggi comunali, che si sviluppano per 4 piani al di sopra dell'asilo, ospitano 24 unità, suddivise in 20 bilocali e 4 trilocali.
La circolazione si sviluppa tramite un grande ballatoio comune "freddo" a cui si aggancia esternamente il sistema di connessione verticale. Il ballatoio, le scale e l'ascensore sono mascherati da una rete metallica che permette il passaggio di aria e luce ma consente la privacy necessaria per gli ingressi alle abitazioni e sul tetto nasconde gli impianti.
Il rivestimento in facciata prevede un innovativo sistema che unisce il materiale di isolamento con listelli in cotto facciavista.