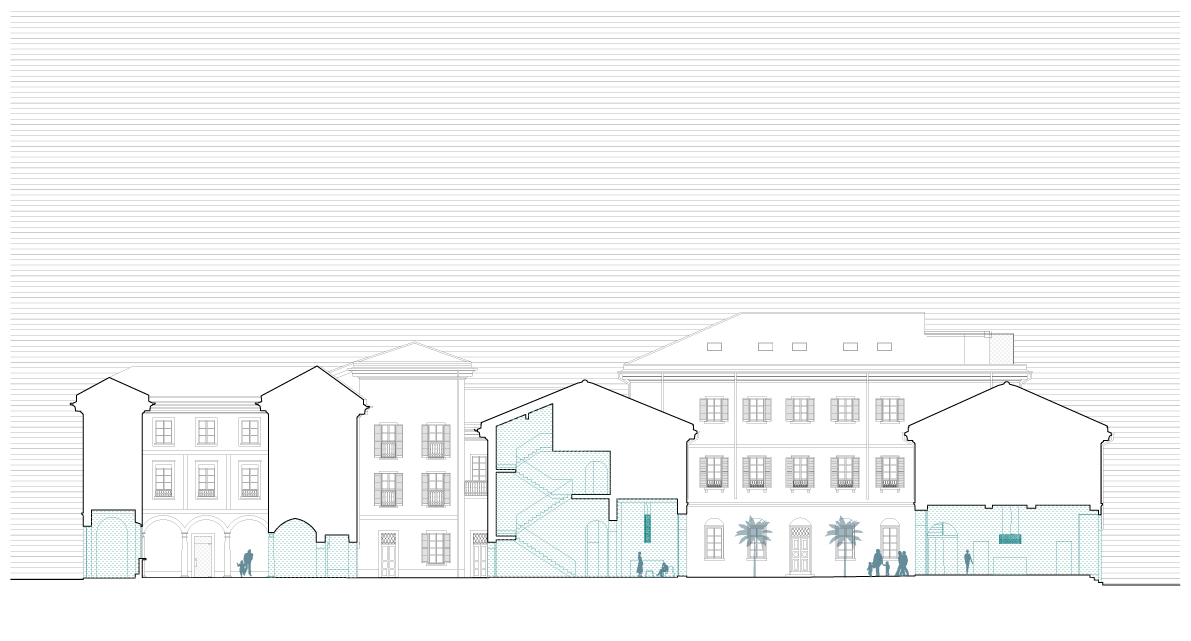 CONTRADA DE' RAIMONDI,
Como
RESIDENTIAL
YEAR      

2015
CLIENT    
Como2006
TEAM      
FF + MVM + ORM + SF + AG
EN
The former Monastery of Madri Benedettine is located in the ancient part of Como, that is called Città Murata, that represents an important fragment, from a historical point of view thanks to its size and complexity.

 
The project proposal is constituted by the need of the Property to research a new process of valorisation of the Intervention, in particular through a new design of individual real estate units and through a synergistic re-design of common spaces and its finishes.
The first aspect that defines the project is the redesign the physical connection of the common spaces, and also visual when it is possible, all the stairwells from inside the building, some naturally suited spaces and also providing a room for collective use. This is a new relationship between the common building spaces up to a discreet opening on the external city.
The design proposal involves the recovery of historical plasters, favoring original shapes and profiles in the exaltation of the new colors (in the range of light colors) the plastic cuts of the openings. The use of traditional materials such as Serizzo stone, Beola and wood is envisaged, while the other contemporary materials are used with designs and models that recall tradition.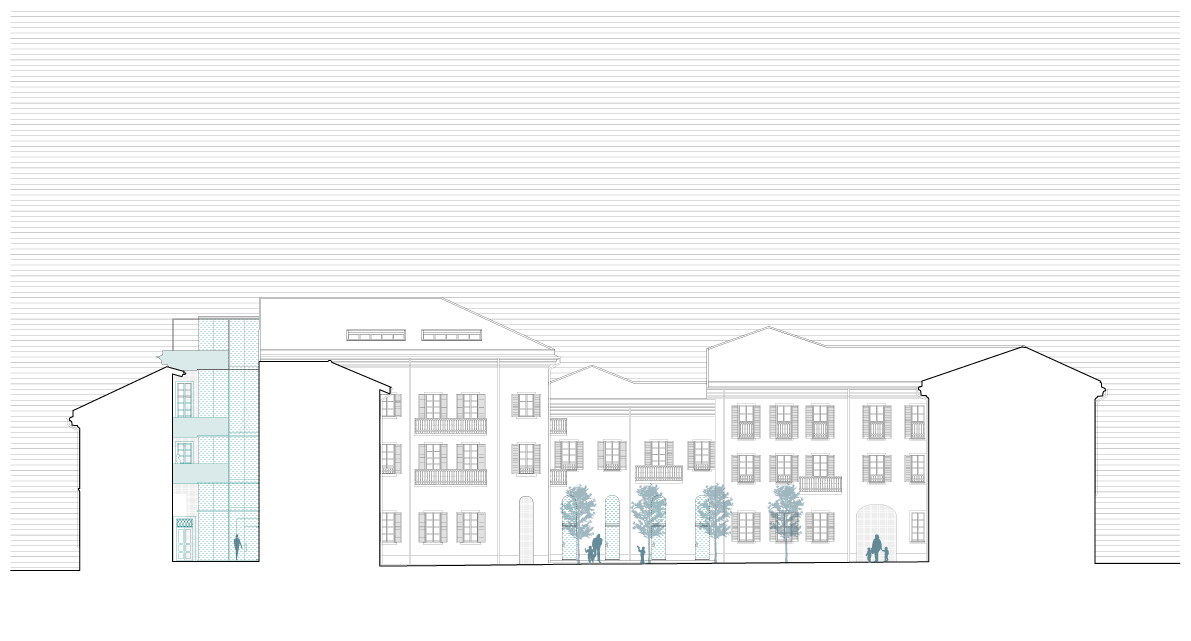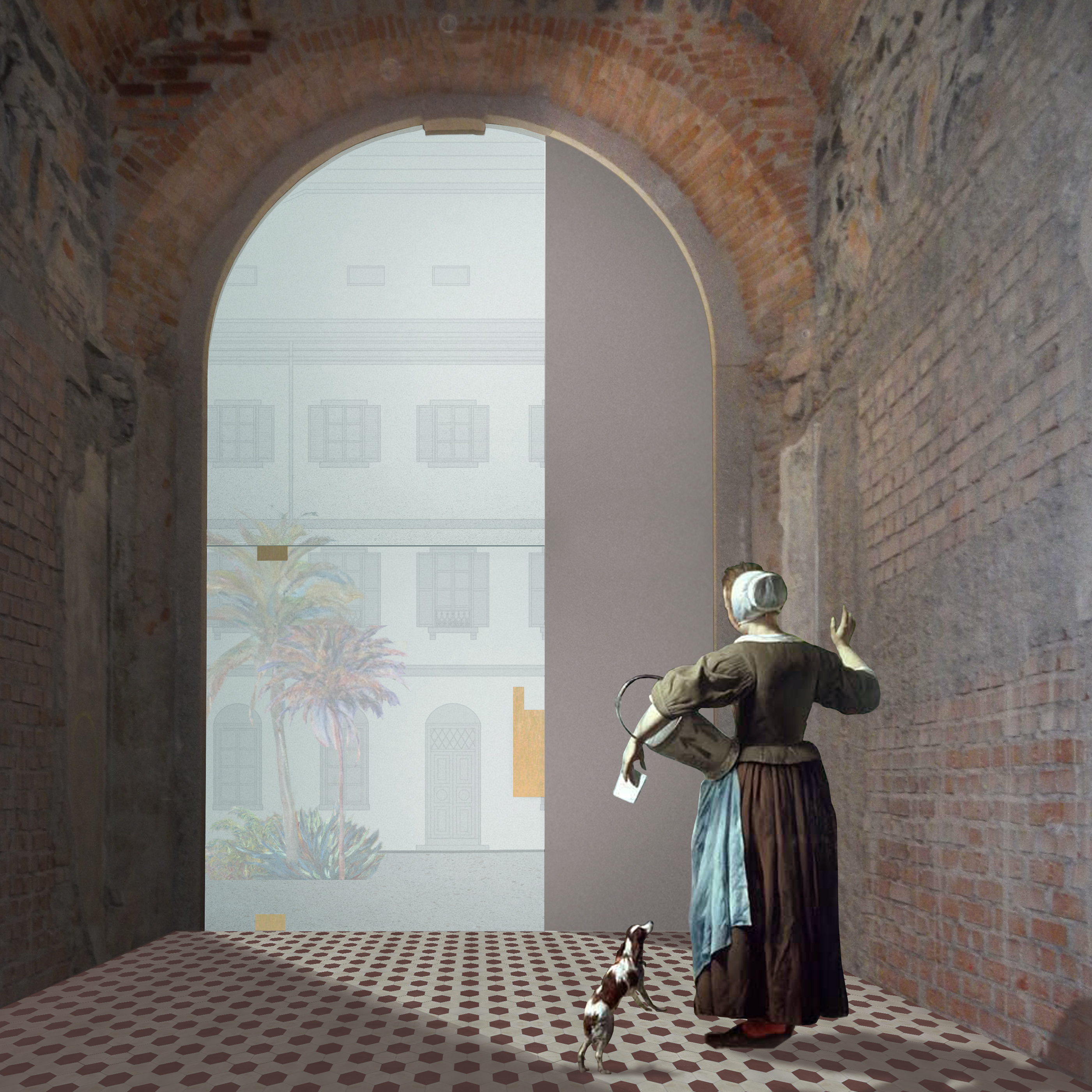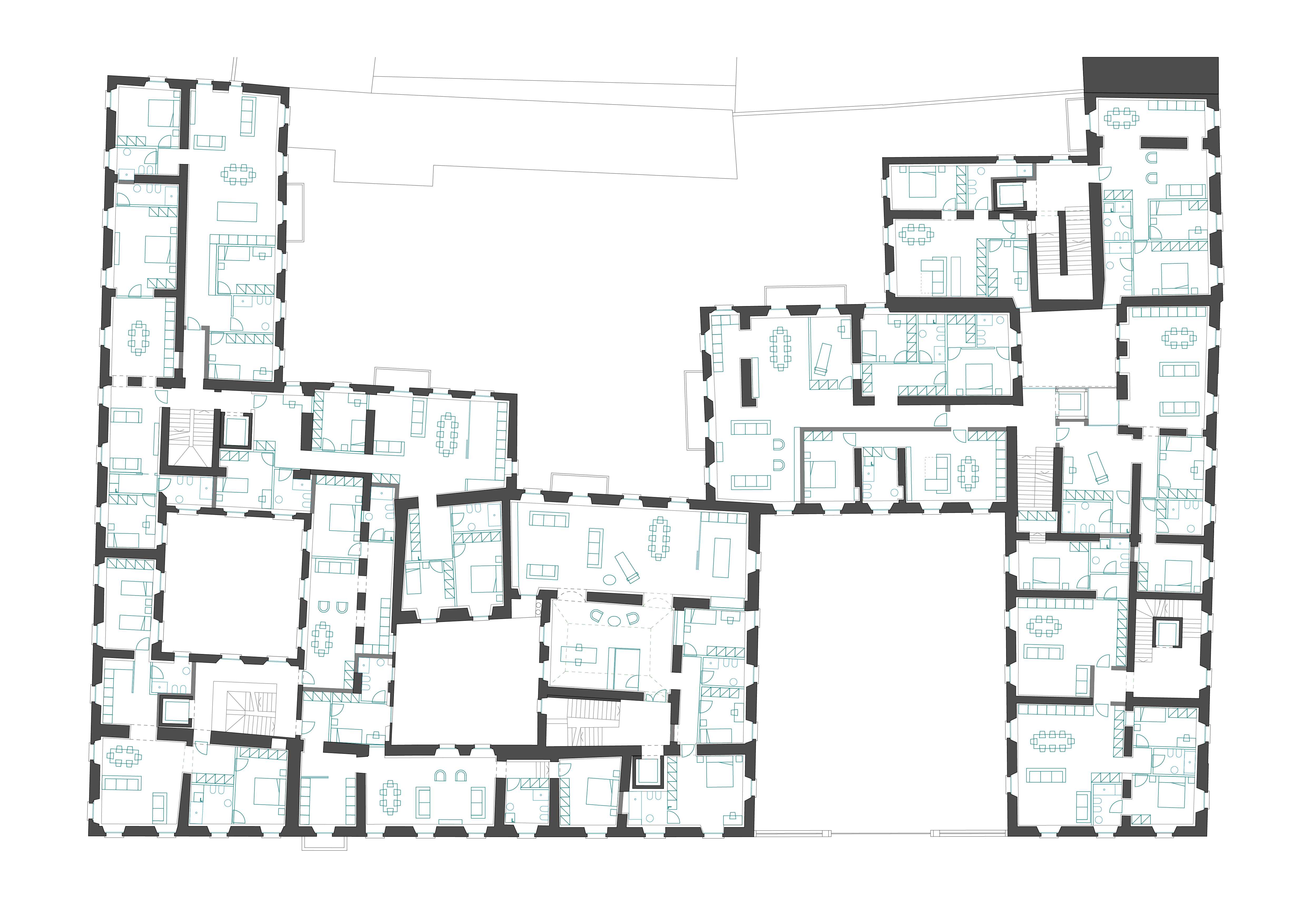 IT
L'Ex Monastero delle Madri Benedettine, è sito all'interno della Città Murata di Como rappresentandone un importante frammento, sia dal punto di vista storico che grazie alla sua dimensione e complessità.
La proposta progettuale è determinata dall'esigenza della Proprietà di ricerca di un nuovo processo di valorizzazione dell'Intervento, in particolare attraverso un nuovo disegno di frazionamento interno delle singole unità immobiliari ed attraverso ad un completo ridisegno sinergico degli spazi comuni e delle sue finiture.
Il primo aspetto che qualifica il progetto è il ridisegno strategico degli spazi comuni mettendo in relazione, anche visiva quando possibile, tutti i vani scala dall'interno del complesso utilizzando alcuni spazi naturalmente vocati e prevedendo anche un locale ad uso collettivo. Inoltre questo approccio di ricerca di connessione tra gli spazi comuni chiusi coinvolge con uguale importanza la relazione tra gli spazi aperti condominiali fino ad un'apertura discreta sulla città esterna.
La proposta progettuale prevede il recupero degli intonaci storici, assecondando forme e profili originali esaltando nell'omogeneità delle nuove colorazioni (nella gamma dei colori chiari) i tagli plastici delle aperture. E' previsto l'utilizzo di materiali della tradizione come la pietra Serizzo, Beola e legna, mentre per i materiali più contemporanei vengono lavorati con disegni e pattern che richiamino alla tradizione.