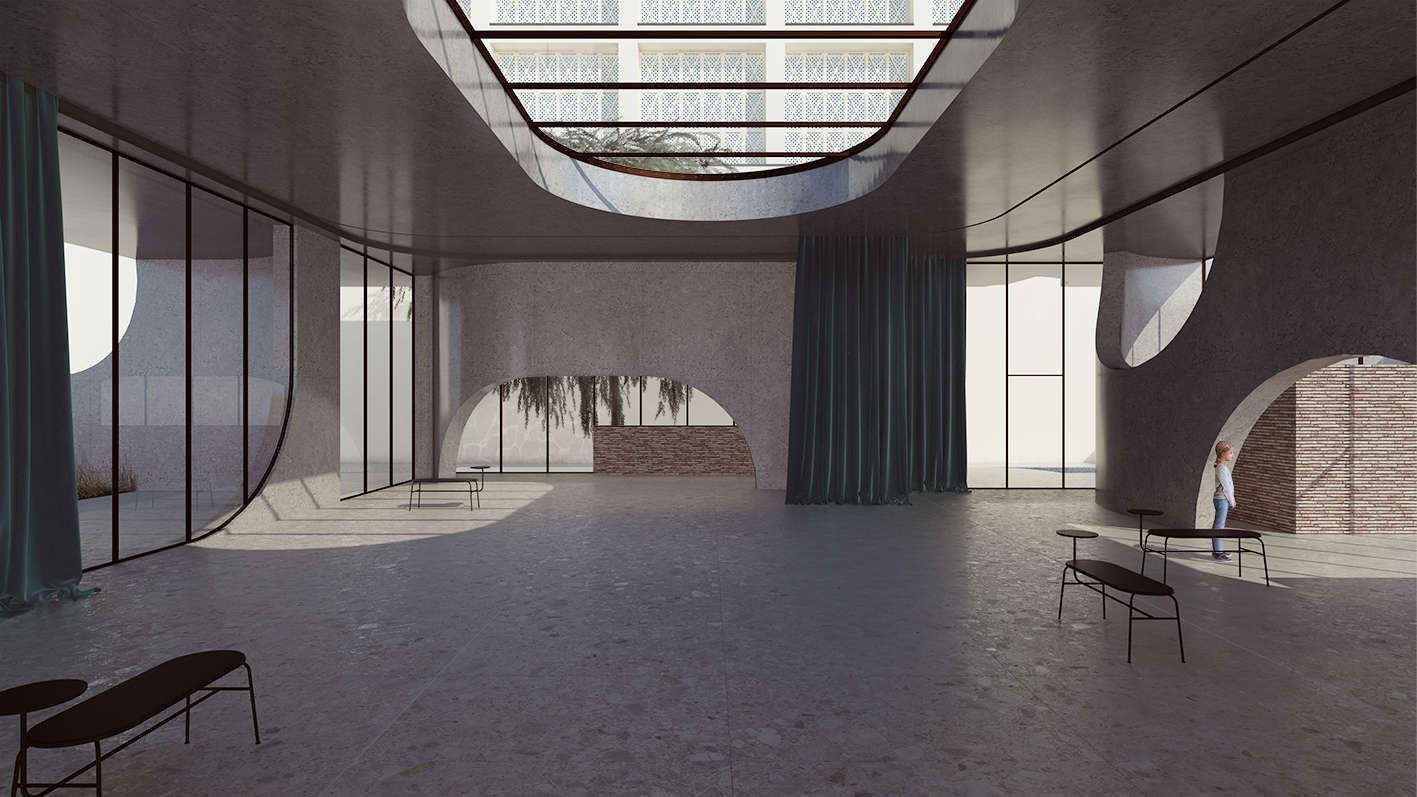 ALFAOMEGA,
Milan
SPECIAL BUILDING
YEAR      

2017
CLIENT    
PRIVATE
TEAM      
FF + AM + MP
COLLABORATORS      
FPCstudio
EN
The project is born from the will of an illuminated client that wanted to create a new public space, a multifunctional pavilion that will be placed in Via Colonna between the monastery of Carmelitane Scalze and the former building of Casa Beccaro.
The multifunctional pavilion will be a space totally opened for the community and able to host different activities: from small artistic exhibitions to conferences. The aim is to donate to the city a new long-lasting and easy-to-use service.
The pavilion recalls the classical shapes of the church, in particular the façade that literally hugs the visitor and encourages him to enter. Four simple walls define the central space without signing in a clear way what is open or closed, garden or room. These are drawn by different arches that open the view to the four border walls that surround the parcel and strongly characterize each sides of the area. The project works with this concept of the enclosure, creating different ambiences that remain fluid and connected between them.
The principle that guided the design of the pavilion has been the concept of simplicity, developed according to a contemporary interpretation.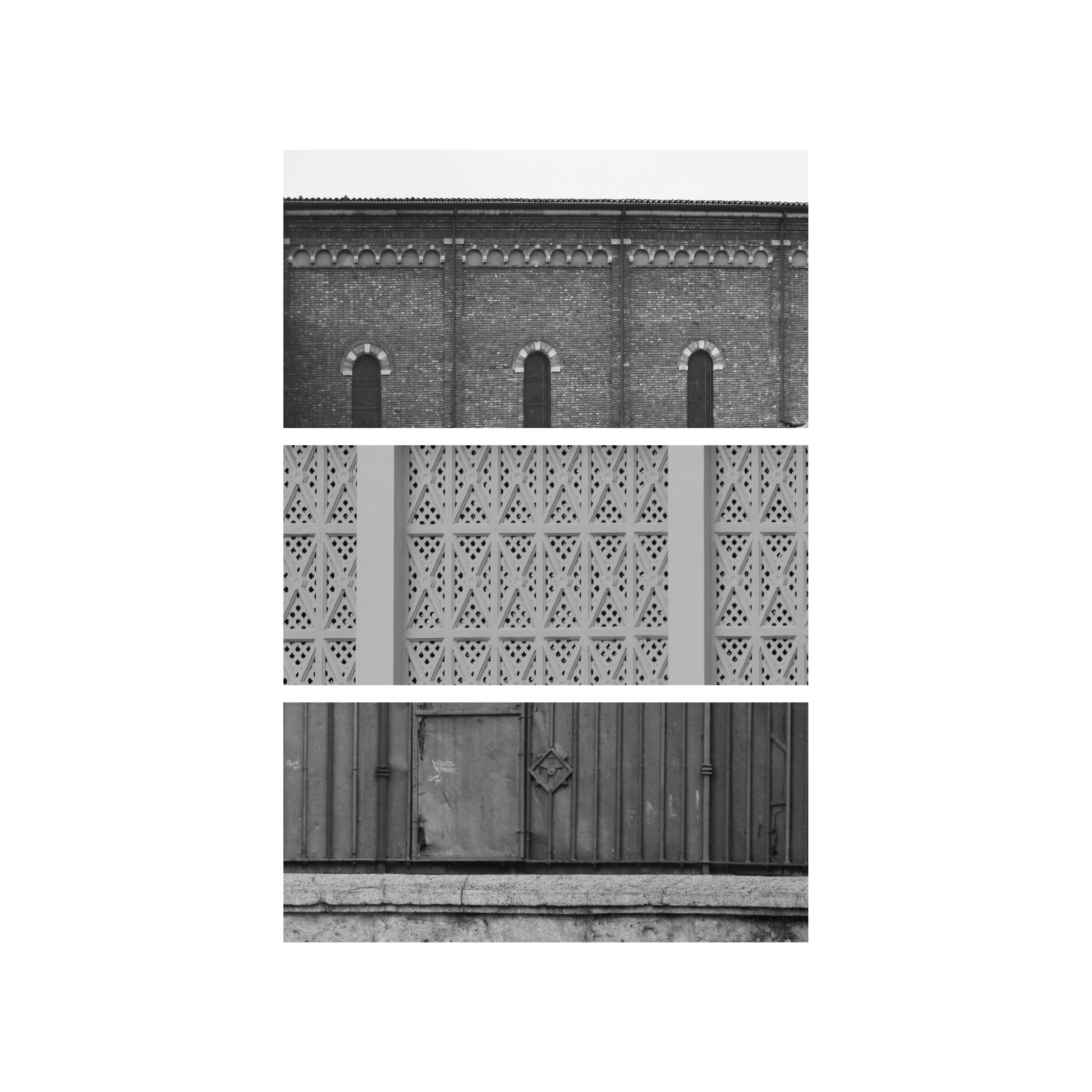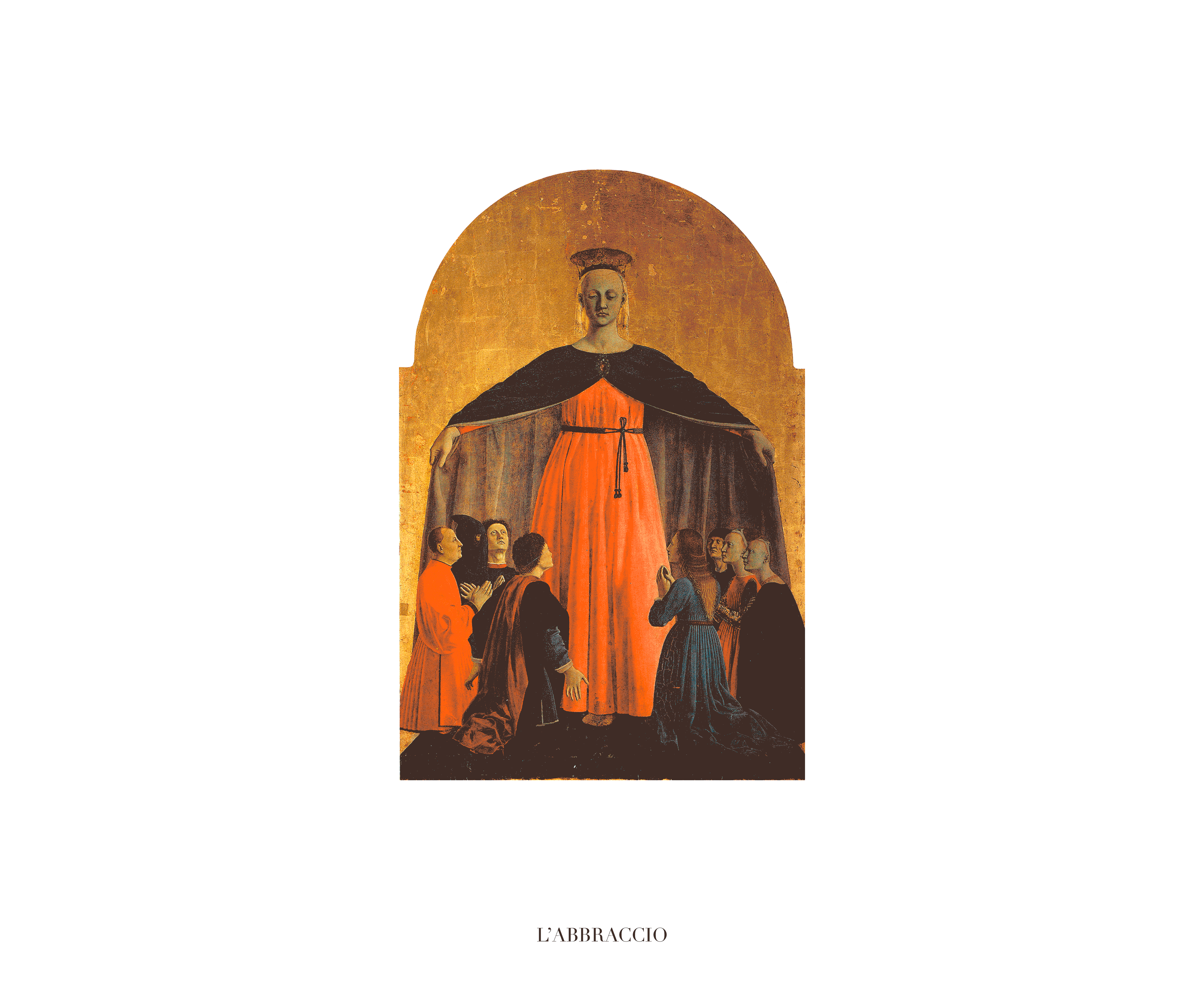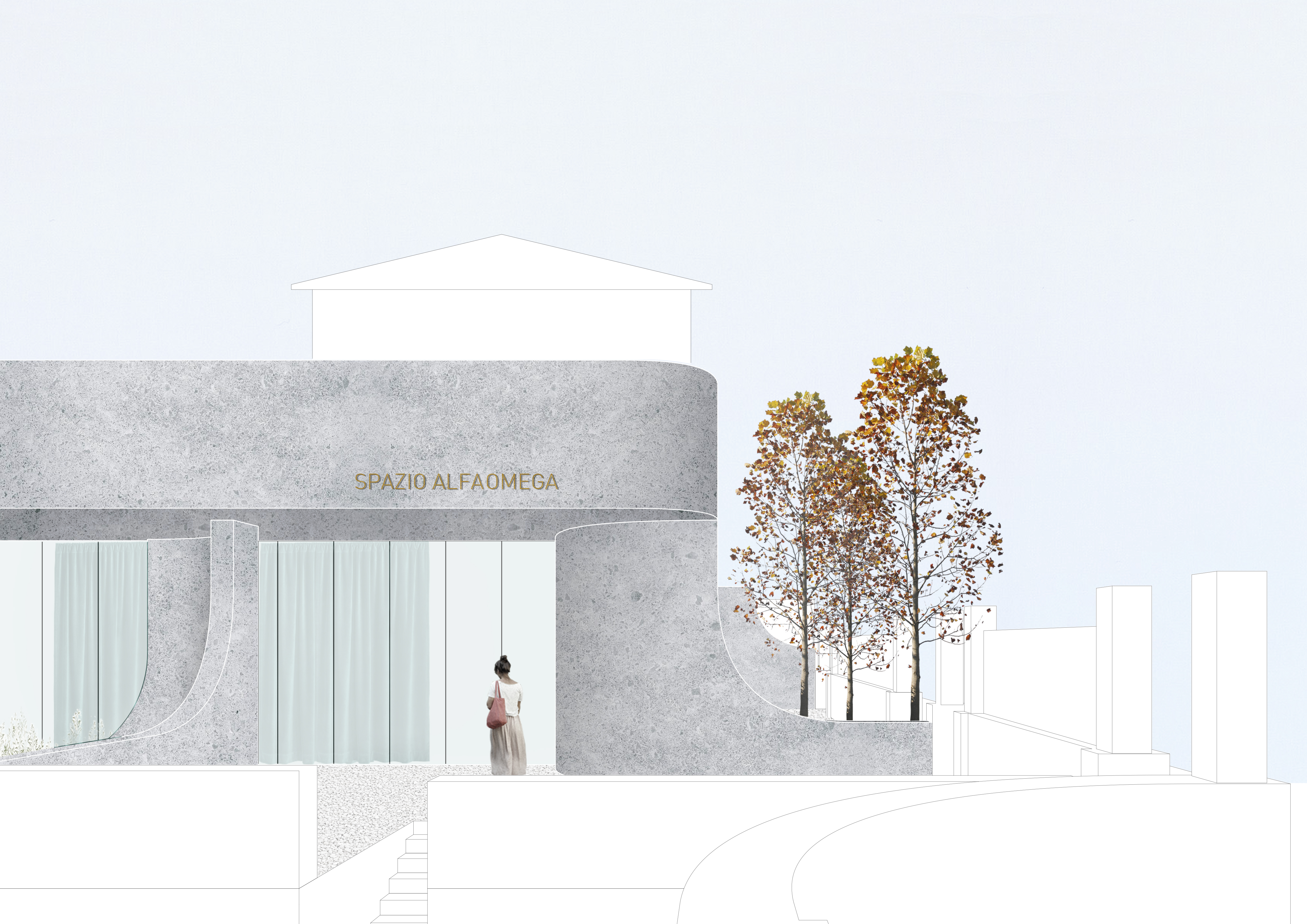 IT
Il progetto nasce dalla volontà della committenza illuminata che desiderava creare un nuovo luogo pubblico, di particolare valore sociale e architettonico.
La sala polifunzionale sorgerà in via Colonna nel lotto tra il monastero delle Carmelitane Scalze e la Casa Beccaro, a Milano. Si presenterà come un luogo aperto alla comu­nità e capace di ospitare diverse attività: da piccole esposizioni artistiche a conferenze, ecc. L'obiettivo principale sarà quello di donare alla città un nuovo servizio duraturo nel tempo e di facile utilizzo. Quindi davvero aperto a chiunque e per numerosi utilizzi.
Il padiglione riprende le forme classiche della chiesa adiacente, in particolare della facciata che letteralmente abbraccia il visitatore e lo invita ad entrare. Quattro semplici setti definiscono lo spazio centrale senza però andare a marcare in maniera chiara quello che è lo spazio aperto o chiuso / giardino o sala. Questi sono animati dal disegno di diversi archi che aprono la vista verso i quattro muri che circondano l'area e caratterizzano fortemente ognuno dei lati dell'area. Il progetto continua quindi a lavorare con il concetto di recinto, creando diversi ambiti che rimangono però sempre connessi e fluidi tra loro.
Il principio che ha guidato la progettazione della sala è stato il concetto di semplicità, sviluppato secondo una chiave di lettura contemporanea.